Scent is all-over and works directly
MAGIC BOX creates scented experiences
We make experience marketing. The sense of smell is our passion. Our unique area of expertise is the Direction of Scents. We develop your fragrance marketing concept, give you the advisory support for emotionally addressing your customers olfactory and provide the appropriate AirEnhancer scent technology. We enjoy facing the challenge of considerately implementing the sensitive medium that is scent. For Wellness, Marketing and Experiences – all in one breath.
Scent works faster than you think
The importance of smelling becomes inevitably clear as does the power of the unconscious perception of our olfactorial surroundings. The scope of possibilities to take influence in them is vastly varied and odourization needs to be regarded more than just putting perfume on. To successfully reach its objectives, the artificial creation of a naturally graceful experience of scent requires a thourough investigation of the surroundings and their users.
Current Projects
Case studies on various scent implementations – different tasks and technologies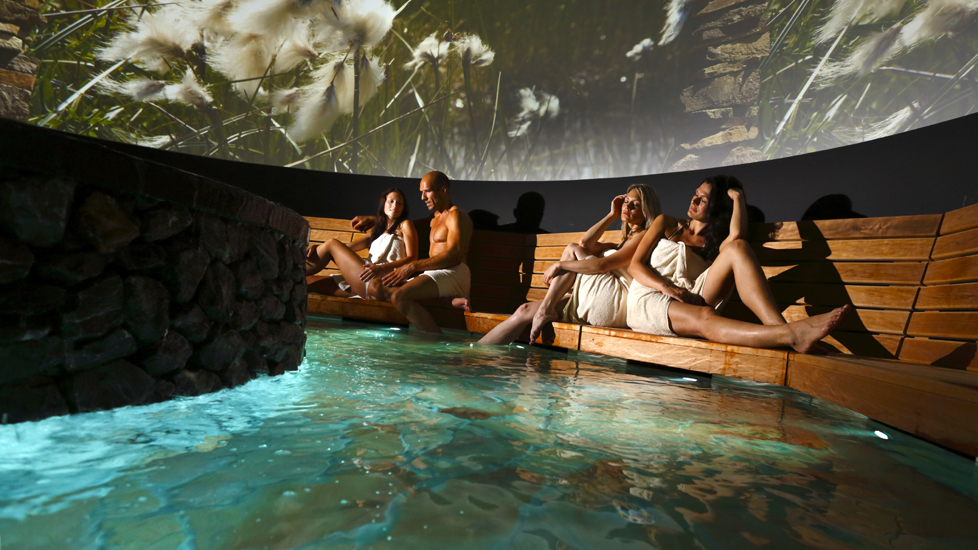 Wellness meets Multimedia
The Vesitorni combines a medium heat sauna with a 360 ° visual experience of foreign regions enriched by eight different specific fragrances of flora according to the scenes. This creates a stimulating atmosphere of well being for the guests' body and soul.
73 million visitors at Shanghai Expo 2010
The Chinese audience appreciates multisensory marketing: MAGIC BOX point-of-scent stations completed different interactive spots in the German Pavilion. This one stimulates the appetite with the irresistible smell of freshly baked hazelnut cake.
Kingdom of Salt – a Jouney to the Past
The exhibition about the Hallstatt age is touring in Europe since 2013. See and smell the authentic way of how the prehistoric salt mining was run, how people lived in the salt domes and then were declined in a natural disaster.
Winterhalter:  Adventure inside a Dishwasher
Entering the cube on the fair stand, at first a clean perfume is perceptible, then herbs and bread are clearly smelled for a few breaths according to the specific way of industry; with multi commercials projected on the wall.
Fragrance works directly – 2017 you meet MAGIC BOX at the fairs:
Euro Attractions Show (EAS) 2017, Berlin, 26 – 28 September 2017
Hall 22 Stand 1300
Messe Düsseldorf, 05.-09. March 2017, Hall 4 Stand E24
Excerpt references and customers